Tangible Math – Math Manipulatives App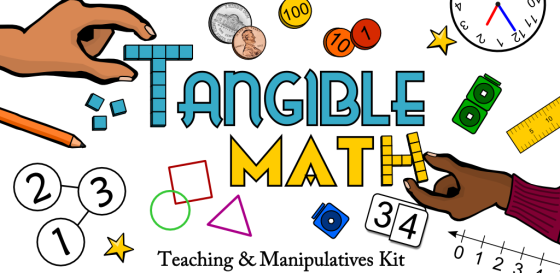 Tangible Math is a math manipulatives app for early elementary math, designed with Singapore Math and Math in Focus in mind.  The app is used like a virtual magnetic whiteboard where you set up lessons and teach preschool, kindergarten, and 1st grade math in a personal way.  Included are dozens of objects and backgrounds to help you explore math concepts with your child.
Tangible Math is available on a huge range of tablets.  You can get it on iTunes, Google Play, and the Amazon Appstore.
Do you represent a school or homeschool group?  Send an email to games@dinomage.com and ask what we can do for you!
Physical manipulatives are a wonderful asset to any modern math curriculum, but sometimes it's not feasible to own or transport a complete set.  Our app is great for filling in the gaps of missing manipulatives and number charts or just for one-on-one teaching on the go with no setup or cleanup.  Tangible Math is perfect for homeschooling, classroom interaction, or even for providing public schooled children with the same manipulatives they have at school.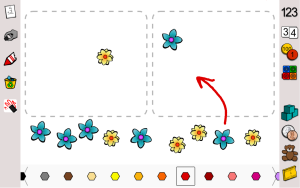 This app supports the learning styles of kids in a wide range of ages.  Our earliest preschool learners will find love the quick activities that build early counting, sorting, number recognition, and comparison skills.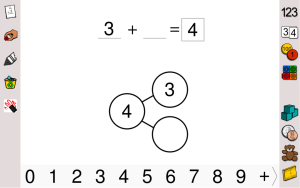 Setting up number sentences and arithmetic relationships is easy with counters, linking cubes, and easy-to-use activity boards.  Numbers snap together to form larger values and will click right in place on key locations on the activity board.  You'll find that it suits many of the activities in Singapore Math and Math in Focus.
Number charts and number lines are great for establishing patterns and relationships.  Our activity boards make for quick explanations of the lesson for the day, without having to copy teacher guides or store copies of charts for future use.  Tangible Math is a great complement to Horizons and Saxon Math curricula.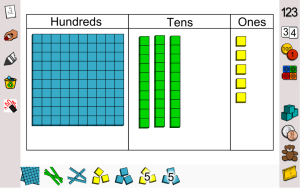 First graders will especially benefit from the counters and activity boards designed for showing place value, using base10 cubes, place value disks, and cards.
With over over 100 unique movable pieces and dozens of activity boards, Tangible math will be a great asset for teaching math to your little student.